Gehwol Fusskraft Soft Feet Scrub 125ml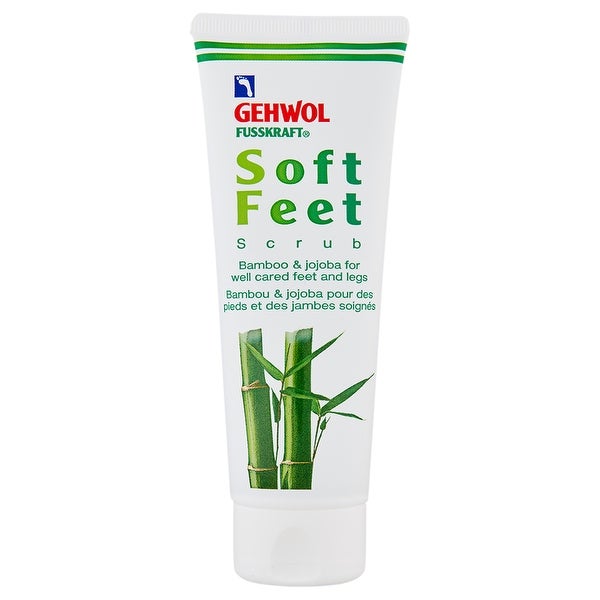 $21.00 $25.00
FREE SHIPPING CANADA WIDE ON QUALIFYING ORDERS
GEHWOL FUSSKRAFT Soft Feet Peeling Scrub gently and thoroughly removes dead skin cells, renews the skin surface and smoothes it. The skin has better circulation and is prepared for subsequent care, e.g. with GEHWOL FUSSKRAFT Soft Feet Cream, making it easier for valuable care substances to be absorbed.
Ingredients: Bamboo granulate, jojoba wax, sugar crystals, avocado oil, honey extract, vitamin E
Apply to the feet and legs during a shower or treatment and gently massage it in, then rinse off or wipe off with a wet towel.
Gluten-Free
Paraben-free
Suitable for diabetics
Dermatologically tested