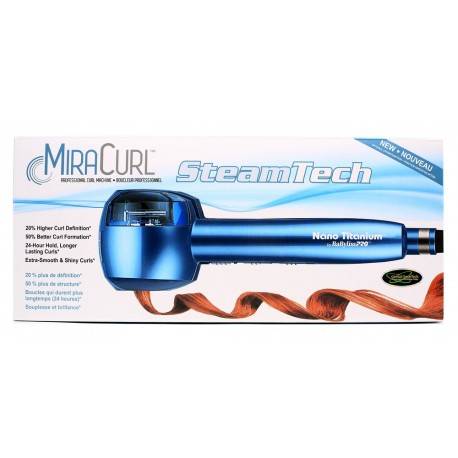 $149.25 $199.00
FREE SHIPPING CANADA WIDE ON QUALIFYING ORDERS
Steam technology
MiraCurl™SteamTech features an optional steam function. It sets the curl with jets of steam.
Steam in hair styling works in much the same way as steam ironing: as the moisture from the steam quickly evaporates because of the heat, the dried curl becomes set.
Steam also offers in-depth beauty action and:
• Extra-smooth curls.
• Extra-shine. For long-lasting result and perfect curl formation.

MiraCurl™SteamTech
• creates perfect curls every time with infinite possibilities of styles effortlessly.
• adjusts heat, time and curl type.
• can be used with or without steam.