REVLON Nutri Color Creme 931 3 in 1 Cocktail 750 ML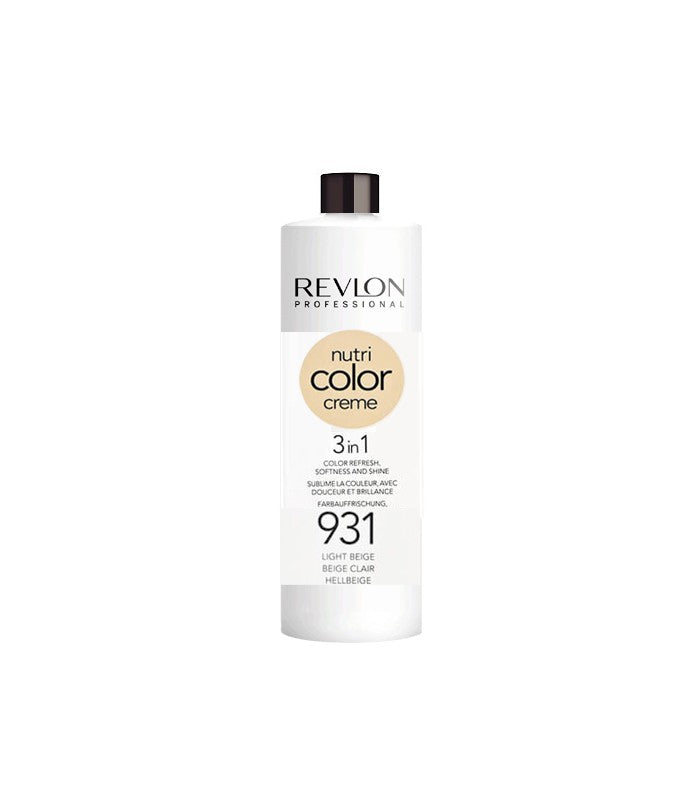 $52.16 $57.95
FREE SHIPPING CANADA WIDE ON QUALIFYING ORDERS
This item has been discontinued - inventory had been adjusted to reflect current stock
Revlon Nutri Color Creme Conditioner ensures a good composition of color, softness and shine. That's the 3 in 1 feature of this color conditioner from Revlon. With this product you can refresh your coloration ten to fifteen times in just 3 minutes. Available in various shades.
Key benefits:
Powerful instant colour.
Smoothing, anti static effect.
High performance of fruit acids (AHA).
Restores and maintains moisture.
Nourishing, softening and detangling properties without weighing hair down.
Free of ammonia and peroxide.
Smoothing and polishing of the cuticle (ionic).
Light reflecting formula for a high shine finish.