AG Hair Sterling Silver Toning Shampoo 296ml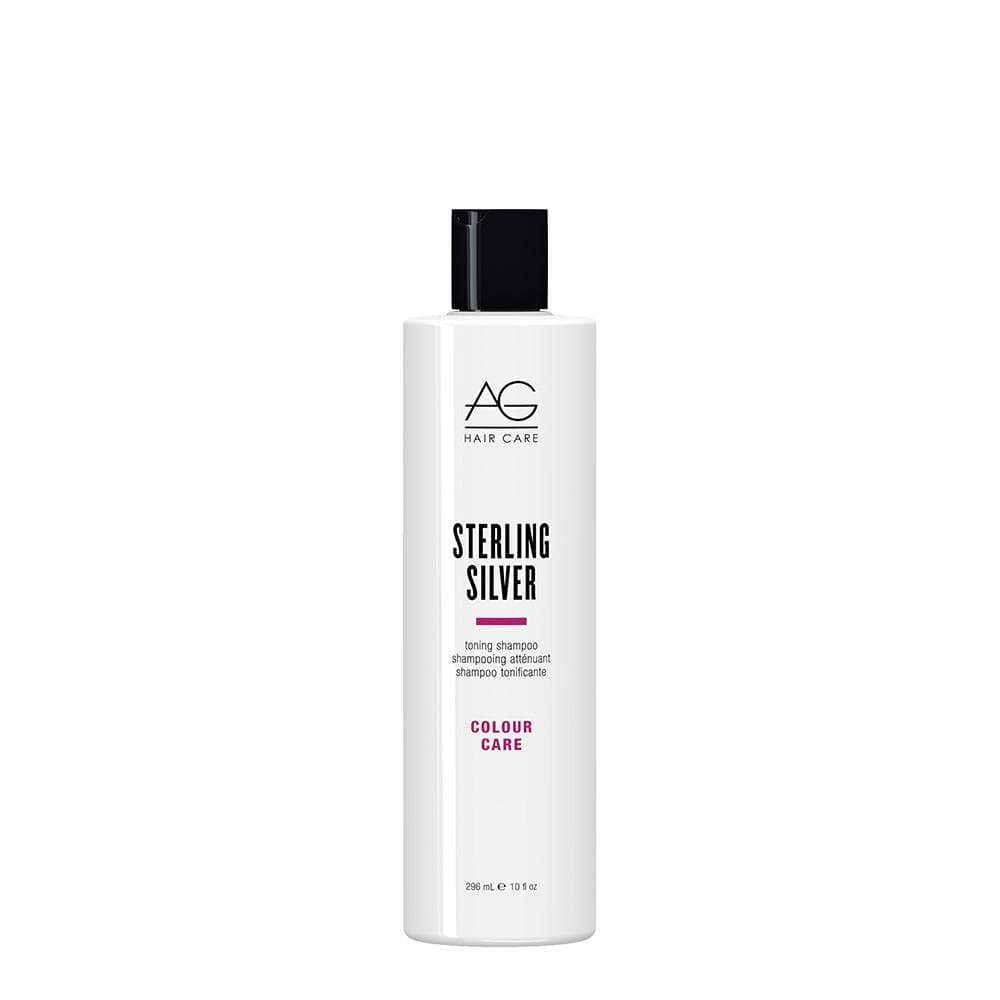 $19.80 $22.00
FREE SHIPPING CANADA WIDE ON QUALIFYING ORDERS
Sterling Silver is specially formulated to eliminate brassy, yellow tones from blonde and silver hair. With its unique violet base, this mild toning shampoo removes dullness and brassiness, leaving blonde and silver hair looking cleaner and brighter. pH 4.5-5.5.
USE IT
Massage into wet hair. Rinse and repeat as desired. Use once or twice a week for colour maintenance or more frequently for persistent discolouration.
CARE (COLOUR AND RADIANCE ENHANCING) COMPLEX
A blend of antioxidants including sunflower seed extract, marigold, lavender, red clover, pine and carnation that fight-off free radicals and guard against UV exposure keeping your hair colour bright and healthy.
Sunflower seed extract – fights colour-destroying free radicals and protects colour from UV degradation.
Polyphenols – natural compounds found in flowers that keep colour vibrant, even in intense sunlight. Our polyphenolic blend includes aqueous extracts of marigold, lavender, red clover, pine and carnation.
WHAT'S IN IT
Violet base – neutralizes yellow and brassy tones. Non-staining.
NaPCA – a powerful, natural moisturizer.
Cinnamidopropyltrimonium chloride – fights the harmful effects of the sun on your hair (i.e. UVB degradation).