Alterna CAVIAR Replenishing Moisture Priming Leave-in Conditioner 147ml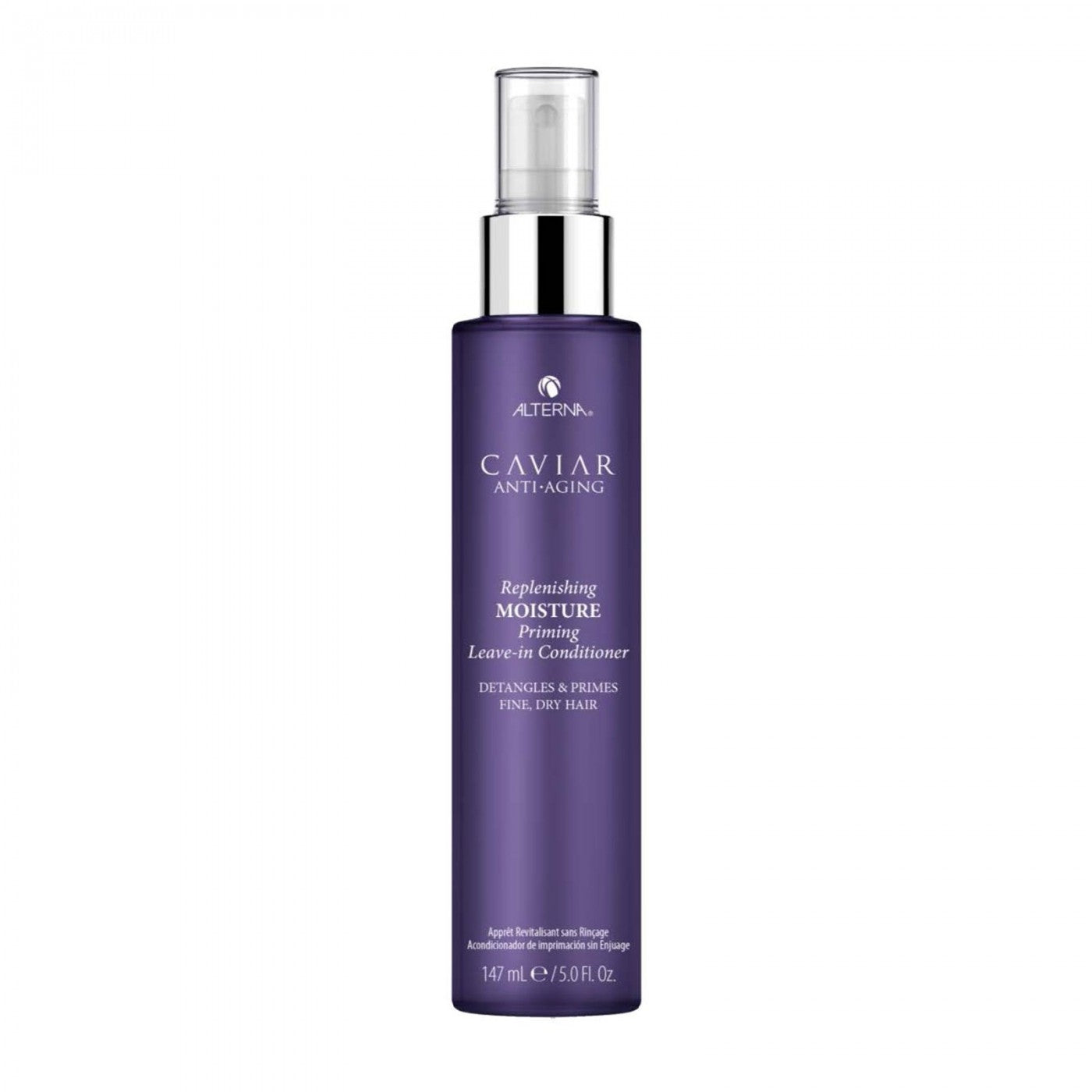 $33.60 $42.00
FREE SHIPPING CANADA WIDE ON QUALIFYING ORDERS
A lightweight leave-in conditioner that detangles & primes fine, dry hair.
Key Benefits:
- Detangles & hydrates fine, dry hair
- Manageability without added weight
- Sets foundation & barrier to humidity, for long-lasting styles
Exclusively Caviar.
1) Specially formulated for fine, dry hair & clinically proven to provide thermal protection up to 450°F/232°C while extending styles for up to 72 hours.*                                                                 * vs. untreated hair.
2) Contains Rosehip Seed Oil with high content of unsaturated & essential fatty acids for fast-absorbing moisture & restoration of hair's natural oil balance.
3) Formulated with luxurious Caviar extract, rich in Omega fatty acids, vitamins & minerals to help defend & protect against the factors that cause hair to feel & look older: physical, chemical, & natural aging.