Australian Gold Bronzing Dry Oil Intensifier Spray 8 oz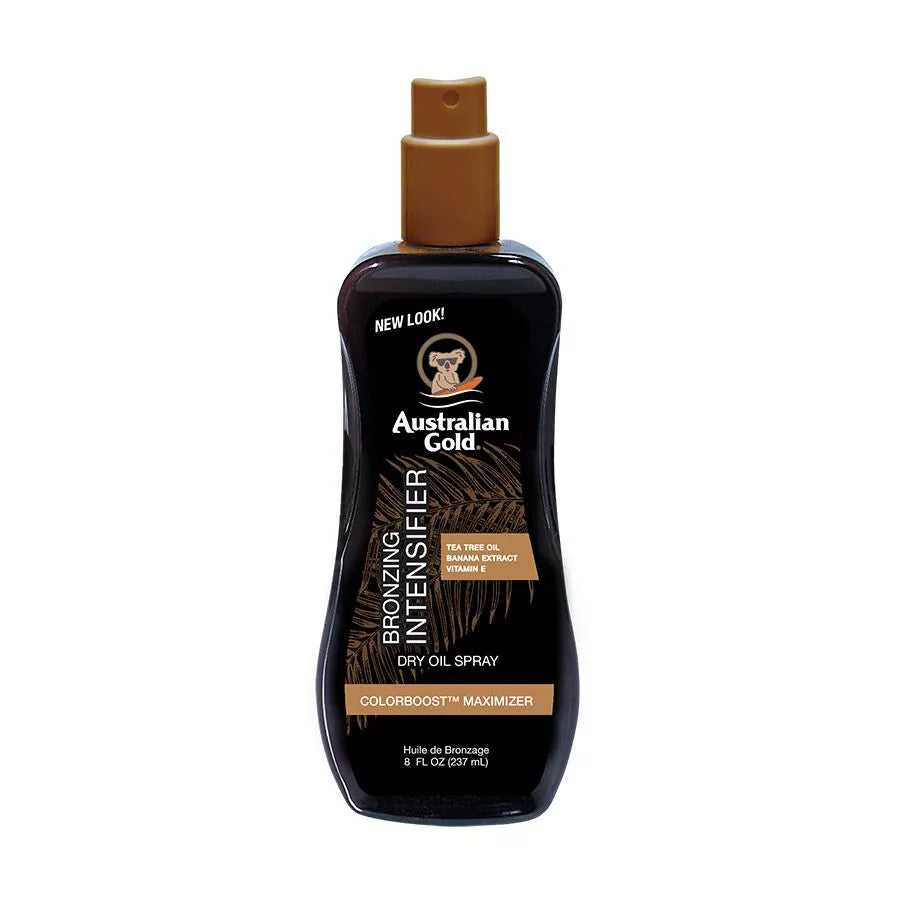 $24.75
FREE SHIPPING CANADA WIDE ON QUALIFYING ORDERS
Are you looking for a dry oil to take on holiday? Our Dry Oil Spray Intensifier was specifically developed for use in the outdoor sun. The tanning oil will hydrate your skin to help provide a deep dark tan. The instant bronzer in this product ensures that your skin gets a hint of a tan straight away and so gives you an even more immediate result.
With the highest Vitamin C content of any fruit, Kakadu Plum is known to promote collagen production while helping protect from free radicals.
Tea Tree Oil, a powerful antioxidant, contains natural odour fighting properties to leave skin feeling fresh.
Aloe Vera provides natural soothing and conditioning benefits to the skin.
Bronzers including Melanin, Caramel, Walnut Shell and Carrot Oil combine to impart an immediate, natural-looking glow.
Cocoa Dreams fragrance is a delectable scent with a delightful combination of Coconut, Orange and Vanilla.
Note: This product does not contain sunscreen.