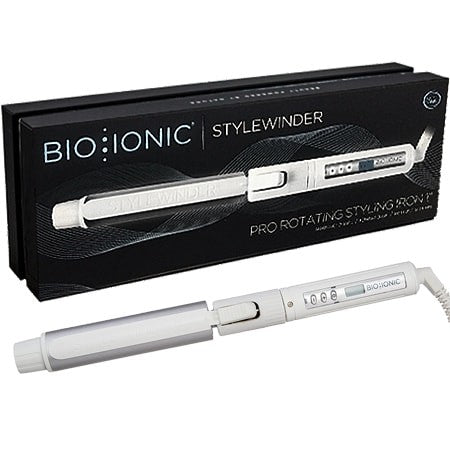 $105.00 $150.00
FREE SHIPPING CANADA WIDE ON QUALIFYING ORDERS
ABOUT
This cutting-edge iron is our most user-friendly tool thanks to its patented rotating clamp technology allowing you to effortlessly create cascading waves or classic curls in 3 easy steps: clamp, wrap, and roll. The cylindrical barrel infused with our Nano IonicMX works to create healthier, more conditioned curls. Our signature Bio Ionic Moisturizing Heat™ locks in moisture and seals the cuticle while you style, so strands are softer and more conditioned.
HOW TO
Let the iron do the curling, after you clamp the hair, and wrap around the barrel, use your index finger and thumb to roll the barrel as it winds the hair up into a curl.
WHAT IT IS
Keeps strands hydrated, even with continuous use, and leaves hair looking and feeling irresistibly silky and smooth.
WHAT IT DOES
Nano Ionic MX micronizes water molecules (breaks them down into tiny particles) so moisture can penetrate the hair, leaving you with more conditioned hair.