FRAMAR Bleach Blenders Gloves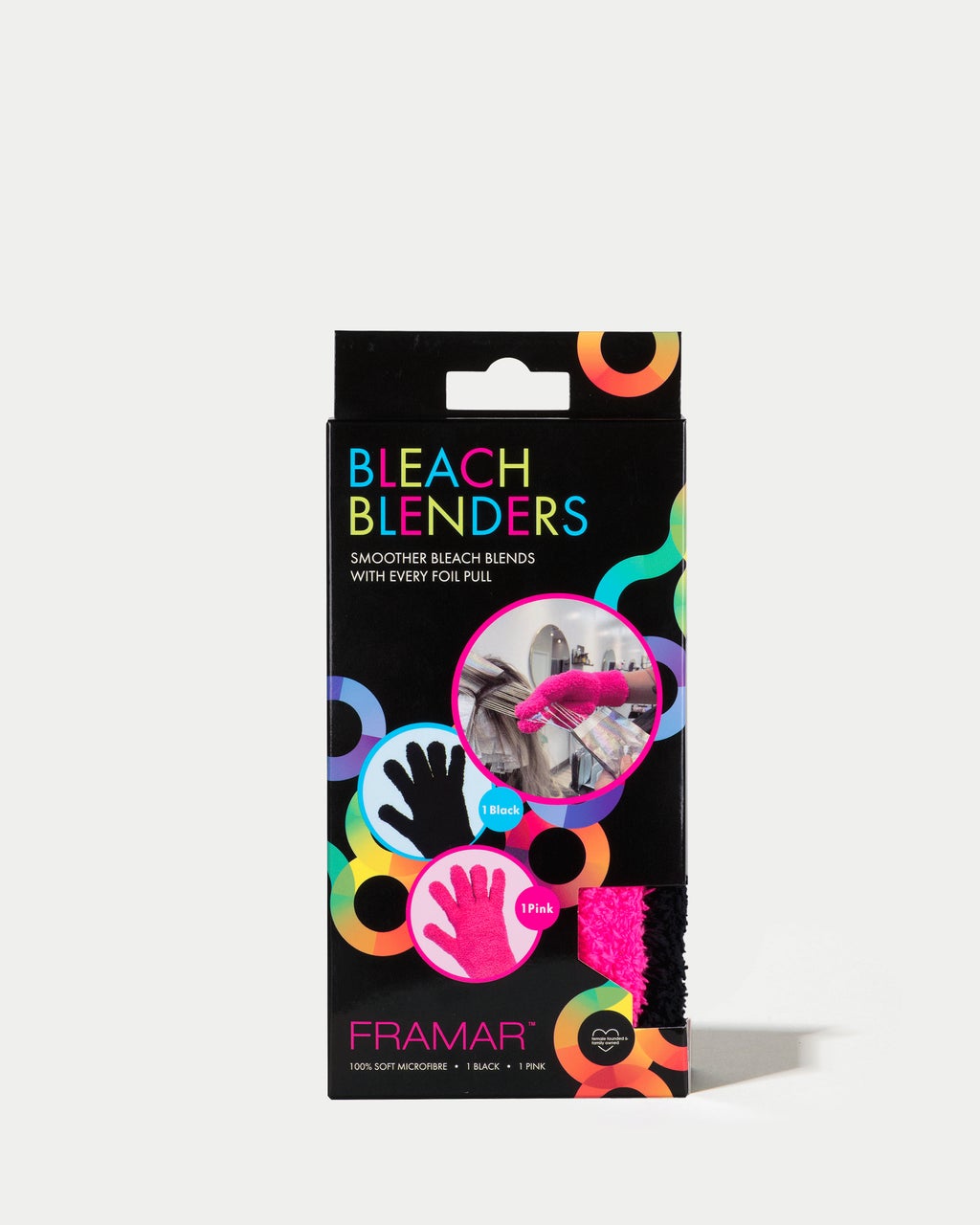 $17.99
FREE SHIPPING CANADA WIDE ON QUALIFYING ORDERS
Pack of 2 - Black and Pink
Smoother bleach blends with every foil pull!
Tell me more: These fluffy textured gloves glide along processed hair removing bleach delicately without causing the friction that a traditional coloring glove would cause.
WHY YOU NEED IT:
Blend lines of demarcation on hair from bleach without damaging fragile bleached hair.

Glove absorbs the perfect amount of bleach to work through hair sections quickly and thoroughly.

Save your hands from chemical burns!

Prevents having to reuse dirty towels.

One size fits all, glove comes in a pack of 2 in black and pink.

Machine washable: wash with cold water and mild detergent, then lay flat to dry.