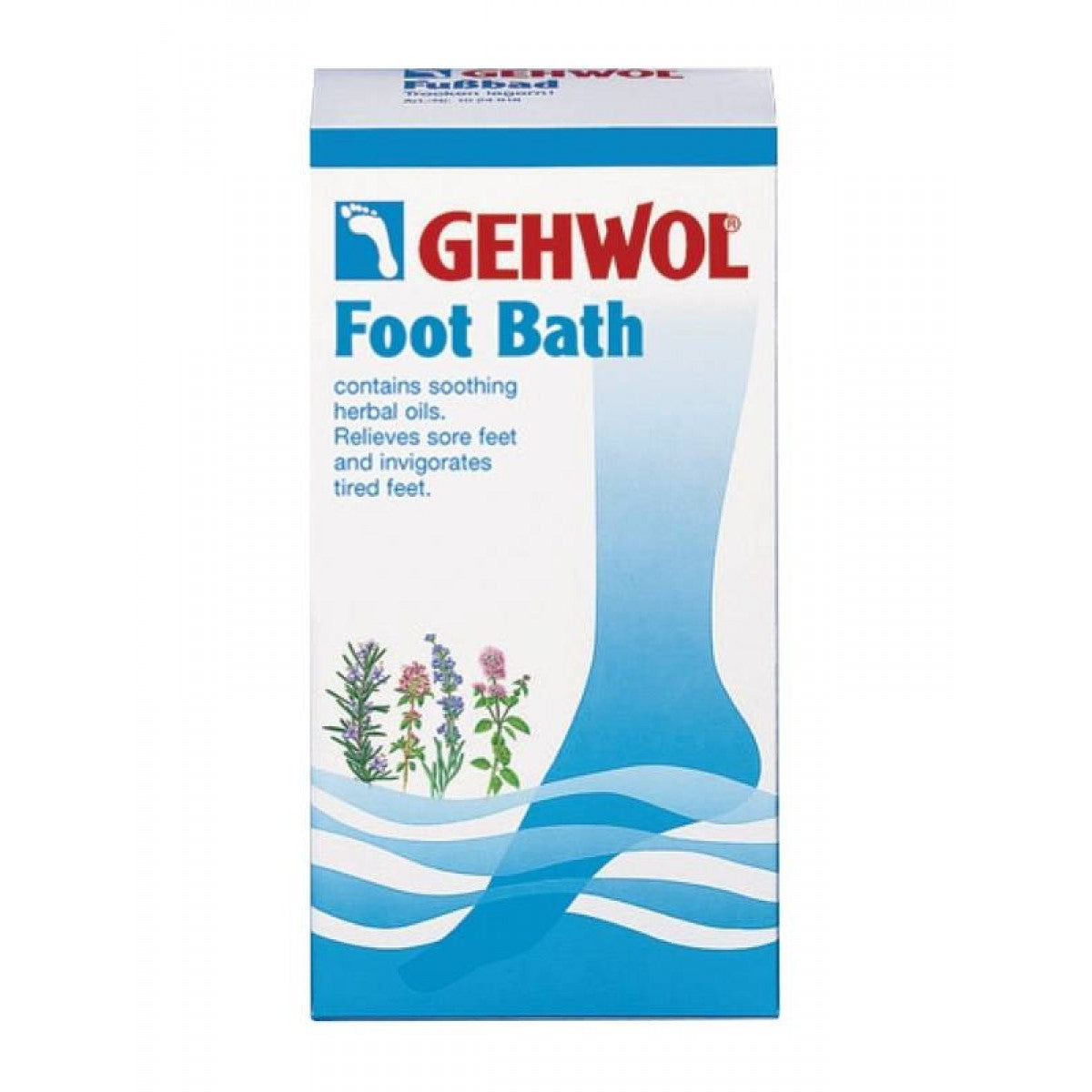 $19.13 $22.50
FREE SHIPPING CANADA WIDE ON QUALIFYING ORDERS
Refreshing and revitalizing bath concentrate.

With spike lavender and lavender.
Active Ingredients: Sodium carbonate, emmolients, oils of rosemary, lavender, and thyme, camphor, eucalyptus oil
GEHWOL Foot Bath refreshes and stimulates the feet with oil of rosemary and lavender. It counteracts sore, aching and sweaty feet while invigorating tired feet, soothing sore feet and eliminating any unpleasant burning sensation.
The Foot Bath has a lasting deodorizing action and promotes the circulation with essential oils. The skin is deeply cleansed and kept resistant and supple with sodium carbonate which softens hard skin, corns and calluses.