Gehwol Fusskraft Blue Dry Rough Skin 500ml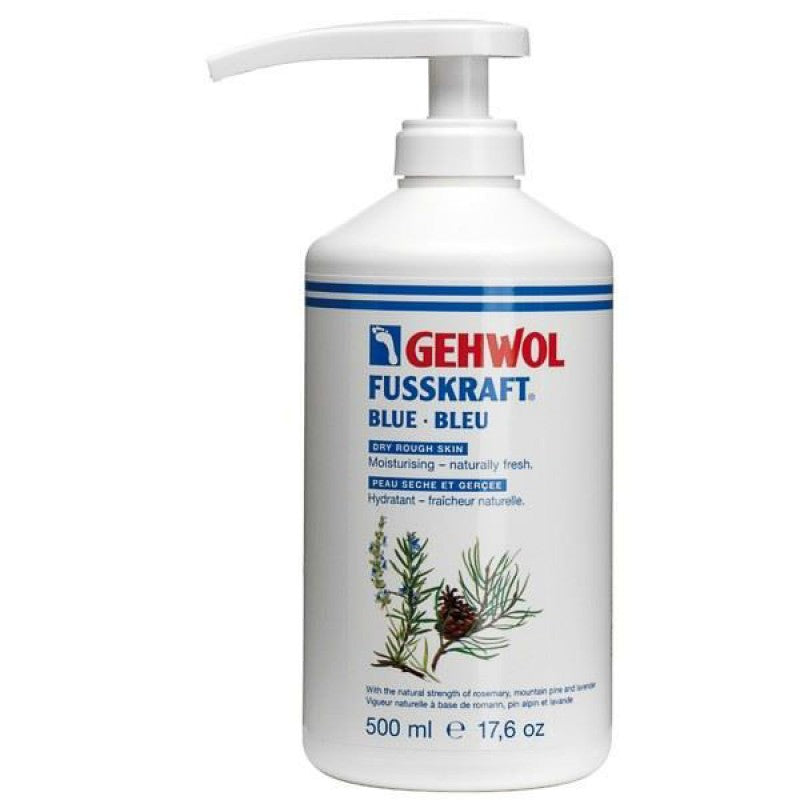 $56.00 $65.00
FREE SHIPPING CANADA WIDE ON QUALIFYING ORDERS
Moisturising, naturally fresh
Active Ingredients: Skin friendly emollient emulsion, lanolin, glycerin, aloe vera, urea, oil of rosemary, oil of mountain pine, lavender oil, camphor, menthol, farnesol, climbazole
A bath with GEHWOL Bath Salts cleanses softly and thoroughly, stimulates the circulation, revitalizes and strengthens the skin with the natural power of the oil of rosemary. The soothing substances are deeply absorbed into the pores and prevent excessive perspiration and odor.
Regular usage protects the skin against fungal infections with the active ingredient chloroxylenol. During the bath a fine and discreet scent of rosemary is produced and the water becomes silky-soft. Brush massages in the water intensify the soothing effect.
Paraben-free
Vegan
Gluten-Free
Suitable for diabetics.
Dermatologically tested.