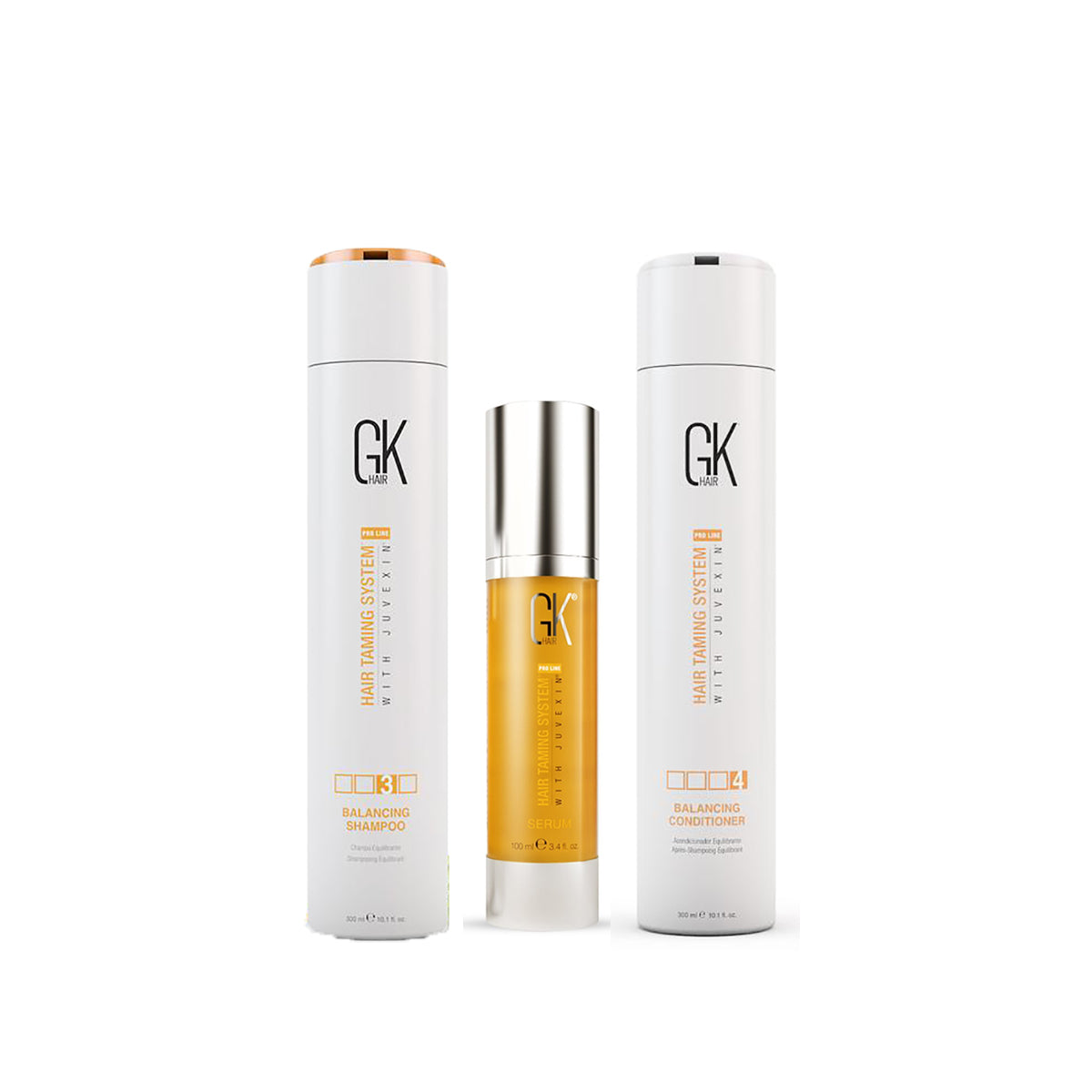 $53.00 $66.00
FREE SHIPPING CANADA WIDE ON QUALIFYING ORDERS
GK Balancing Shampoo 10 oz 
The GKhair Balancing Shampoo for normal to oily hair types gently soothes the hair. It soothes hair and nourishes it with plant extracts.
GK Balancing Conditioner 10 oz 
After using GKhair Balancing Shampoo, gently condition and balance normal to oily hair types with GKhair Balancing Conditioner. Juvexin® keratin protects and repairs hair from inside out. GKhair Balancing Conditioner is developed to condition your hair internally, providing nourishment to your hair shaft.
GK Serum 50 ml
GKhair Serum is a weightless hair oil that instantly transforms dull and dry hair into beautifully smooth and frizz-free hair. GKhair Hair Serum smooths out any flyaways while delivering shine; it nourishes and fortifies hair with Juvexin® keratin.