Kerastase Discipline Unruly Deep Treatment Hair Care Set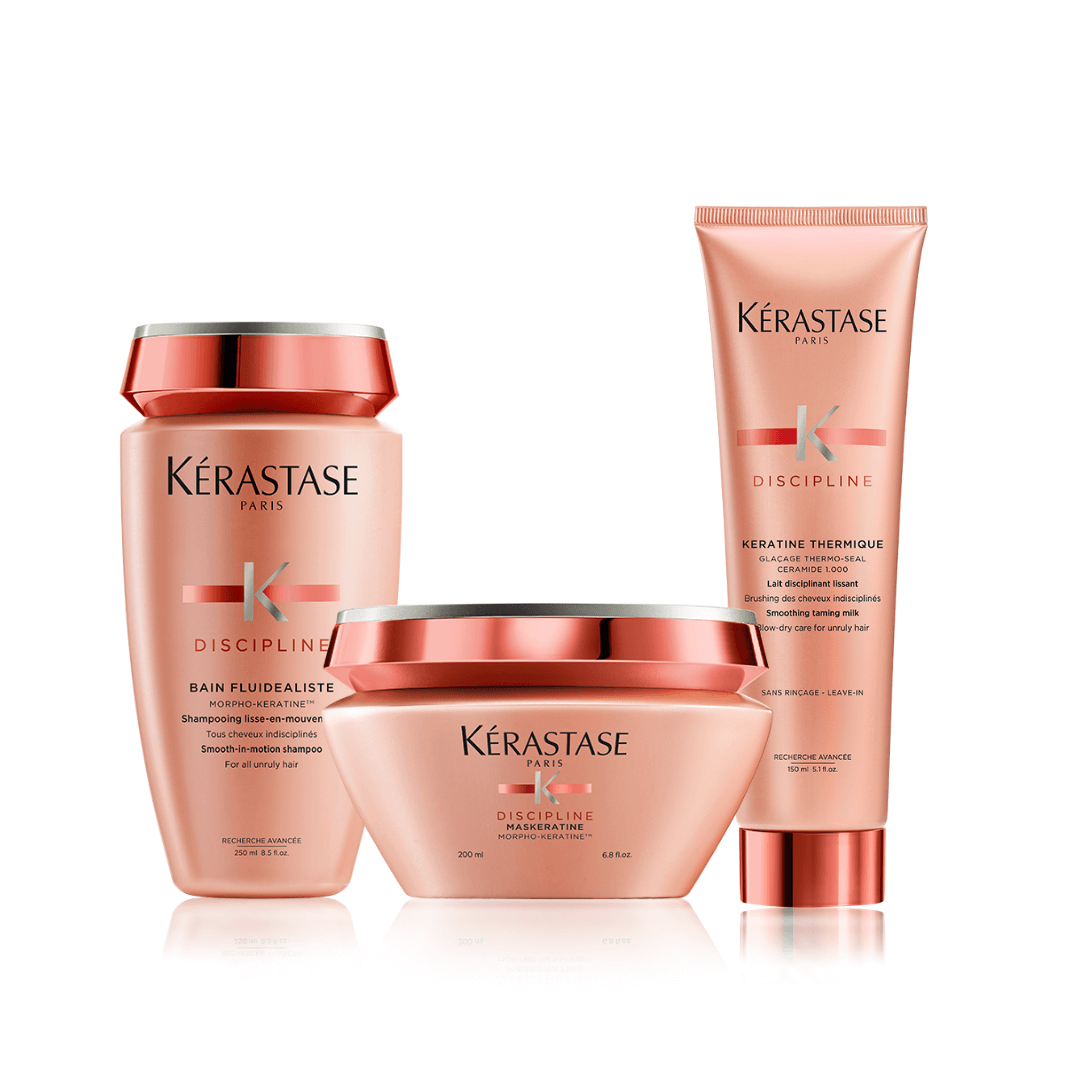 $136.00 $151.00
FREE SHIPPING CANADA WIDE ON QUALIFYING ORDERS
This set aims to smooth each fiber, control its movement and guarantee fluidity. Using breakthrough Morpho-Keratine technology, these products envelop each hair fiber in feather-light coating, adding suppleness and shine while sublimating hair's movement. 
This set includes:
Bain Fluidealiste Shampoo,  250ml
Hair-smoothing shampoo for frizzy or curly hair.
Sulfate free.

Transforms unruly hair into soft, smooth hair.

Delivers optimal hair nourishment.

Maskeratine Hair Mask, 200ml
Hair-smoothing moisturizing mask for frizzy or curly hair.
Heat-protectant prevents blow dry damage.
Creates soft hair.

Smooths frizzy hair and flyaways.

Keratine Thermique Blow Dry Primer, 150ml
Anti-frizz, blow dry heat-protectant for frizzy or curly hair.
Reduces hair breakage.
Smooths frizzy hair and smoothes flyaways.
Protects against humidity.
Heat protectant with 450°F thermo-protection.