Kerastase Resistance Extentioniste Weakened Hair Set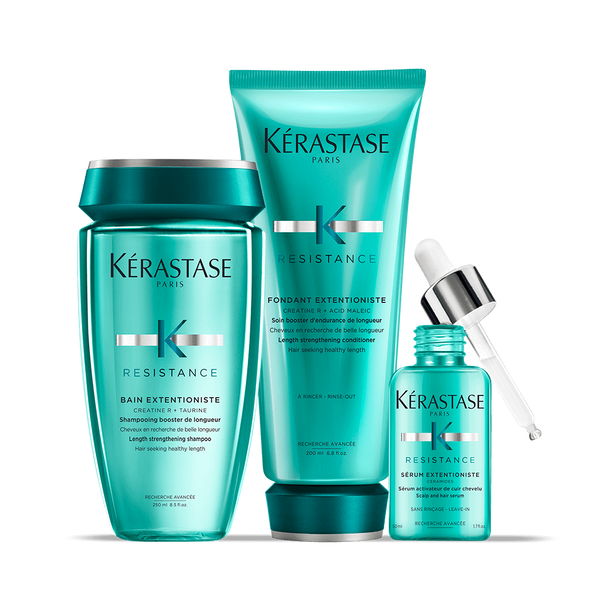 $171.00 $190.00
FREE SHIPPING CANADA WIDE ON QUALIFYING ORDERS
Hair set that optimizes and reinforces the length of damaged hair. The set includes a shampoo & conditioner boosted with Creatine and a hair serum formulated with Ceramides formulated to reinforce and restore the structure of hair fiber from within. The result is less breakage and less split ends which allow for increased hair growth.
This Set includes: 
Bain Extentioniste, 250 ml 
Length strengthening shampoo for slow growing, damaged lengths.
Fondant Extentioniste, 200 ml 
Length strengthening conditioner for slow growing, damaged lengths.
Supports hair lengths

Protects hair fibres
Nourishes and seals split ends
Detangles hair
Sérum Extentioniste, 50mL
Fortifiez vos cheveux et protégez votre cuir chevelu contre les agressions de l'environnement avec le sérum capillaire Sérum Extensioniste.