Kerastase Fusio Scrub Oily Scalp Home Treatment Set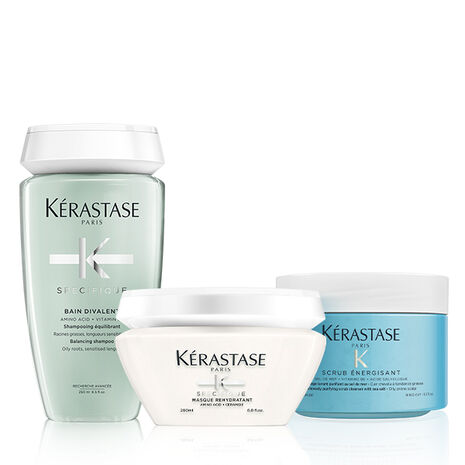 $150.00 $167.00
FREE SHIPPING CANADA WIDE ON QUALIFYING ORDERS
Set includes:
Bain Divalent Shampoo, 250ml
Silicone free shampoo for oily hair and roots.
Silicone free.
Hypoallergenic.
Soothes itchy scalp.
Masque Hydra Apaisant Hair Mask, 200ml

Renewing Gel Cream treatment for all types of hair, including oily hair.
Silicone free.
Soothes scalp discomforts.
Creates soft hair.
Scrub Énergisant Purifying Scalp Scrub, 250ml
Deep purifying & energizing scalp scrub with sea salt for an oily scalp.
Cleanses away impurities and hair build-up for healthy hair.