Kerastase Genesis Bain Nutri-Fortifiant Shampoo 500ml Refill Pouch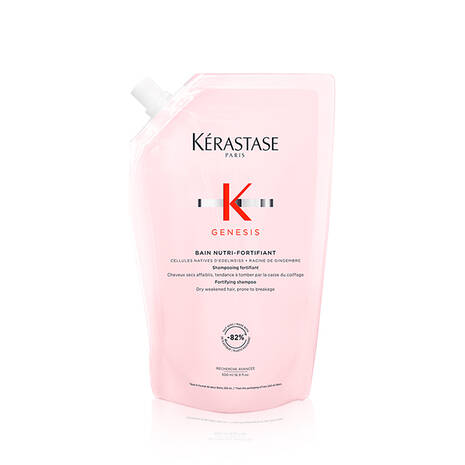 $80.00
FREE SHIPPING CANADA WIDE ON QUALIFYING ORDERS
Anti Hair-fall Fortifying shampoo for dry weakened hair, prone to falling due to breakage in an eco-refill pouch size. Gently clarifies, nourrishes and reinforces fibre to reduce the risk of hair-fall due to breakage.
This refillable shampoo pouch is to be purchased to fill the refillable shampoo bottle.
An eco friendly shampoo pouch made with -82% less plastic than the packaging of two 250 ml Kérastase shampoos.