Kerastase Specifique Spray Stimuliste Aminexil 125 ML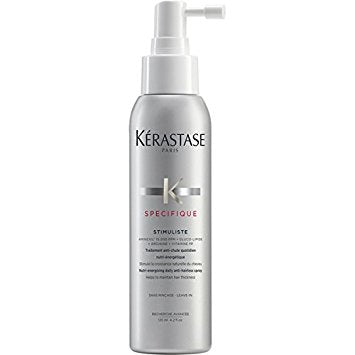 $95.00
FREE SHIPPING CANADA WIDE ON QUALIFYING ORDERS
Spray Stimuliste is a hair loss treatment developed as a daily nutri-energising hair thickening spray to reduce hair loss for men and women. This hair loss treatment encourages healthy hair growth while improving hair density and substance.
Containing Rhamnose, a vegetable sugar with anti-aging properties, this thinning hair treatment stimulates the biological activity of fibroblasts to enhance scalp quality.
Our hair loss treatment for women and men also prevents premature aging of the hair follicle and stimulates hair regrowth with Aminexil 15 000 PPM. The spray format of this hair loss treatment makes daily usage quick and easy.

Volumizing
Non-greasy
Strengthens and supports hair growth