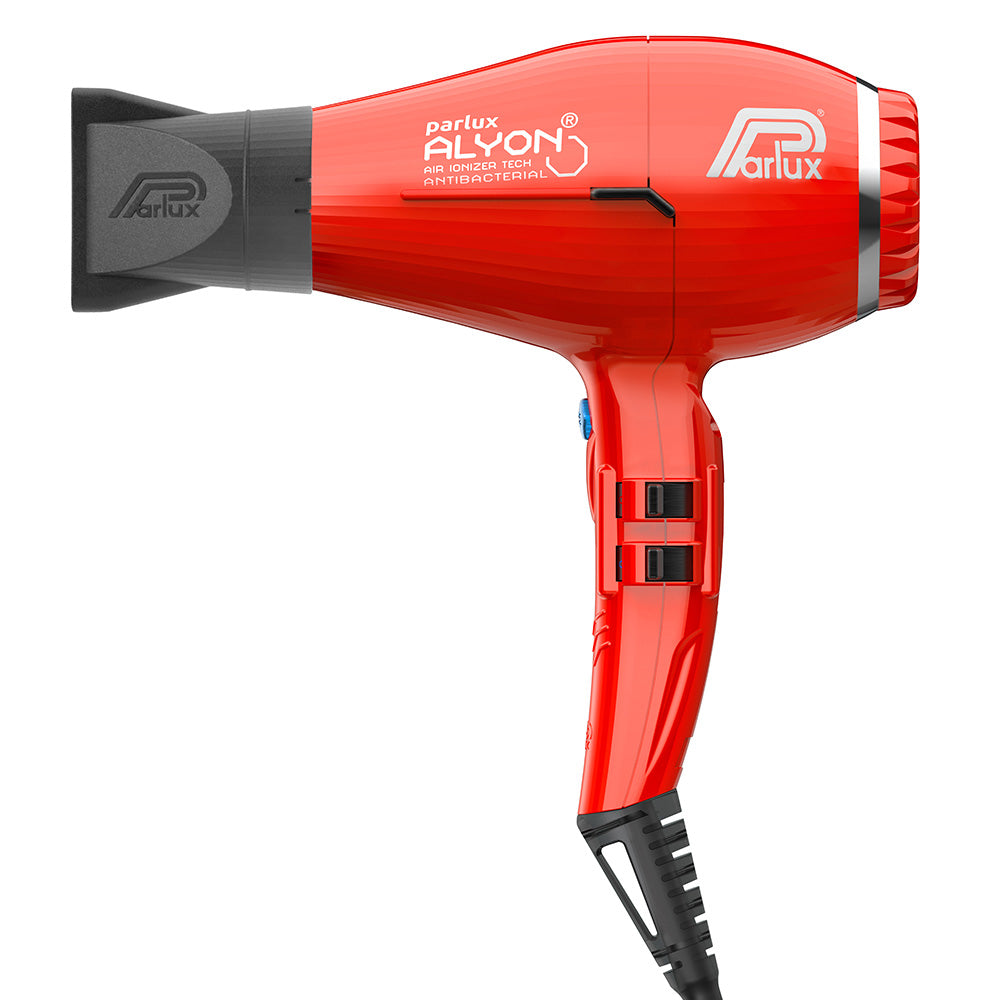 $336.00 $395.99
FREE SHIPPING CANADA WIDE ON QUALIFYING ORDERS
HFS Hair-Free System—Filtration Redefined: Patent Pending Technology
The HFS Hair-Free System (Patent Pending), is a new exceptional integrated device of the Parlux Alyon. The HFS System is designed to blend with the Parlux rear air intake. Strategically placed, the HFS System captures and collects hair before it enters the motor thus keeping the appliance cleaner and preserving its efficiency and operation over time.
Ceramic and Ionic Technology
The Ceramic and Ionic Technology is essential for the health and elimination of static electricity of the hair. The hair is dried from the inside out, thus leaving the external structure unharmed in the drying process. This cutting edge technology preserves the natural moisture in the hair, which in turn makes it shiny, soft, healthy and voluminous.
Reducing the weight of all the components, an exceptionally light hairdryer was created and at the same time, it results more silent. It has the anti-heating front body to keep a low temperature in the front body of hair dryer. Thanks to the several tests carried out at the best salons, the Parlux designers have pointed out two soft switches, more comfortable for a hairdresser. Use of highly recyclable materials - built-in silencer which greatly reduces the noise—very fast drying to energy saving.
The new Parlux Alyon reflects extensive technological research aimed at meeting the requirements of hairdressers while also increasing the saving of energy and the safeguarding of the environment. When creating a hairdryer, the design and color scheme are two essential aspects that must express well-being and liveliness in the professional salon.