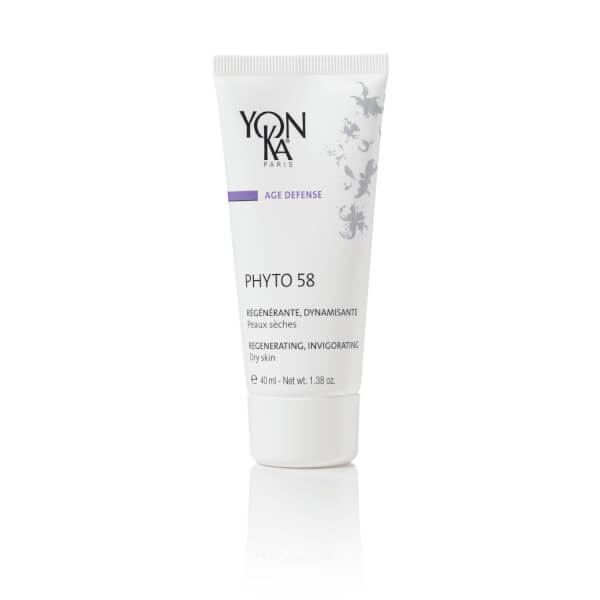 $73.80 $82.00
FREE SHIPPING CANADA WIDE ON QUALIFYING ORDERS
Phyto 58 Dry Skin 
Refined and fast-absorbing, this cream, rich in Rosemary extracts, is supreme in revitalizing the epidermis. This formula erases the signs of fatigue, refines skin texture, evens tone, and brightens the complexion. Its fresh aroma affects the whole body. Recommended for dry skin, Phyto 58 PS is infused in nutritive oils which provide more comfort.
Benefits:
Clarifies and de-stresses skin.
Helps to detoxify, rejuvenate and recondition skin.
Restores a healthy glow.
Suitable for dry skin types.
92% of ingredients in all Yon-Ka product ranges are natural, with a minimum of 95% natural ingredients in all new products
62 Yon-Ka products are vegan, representing 77% of our catalogue
100% of all formulas are gluten-free
Yonka products are 100% cruelty free
No parabens, aluminum salts, SLS, MIT or triclosan