Revive ProCare Biotin Cellular Complex 50 ML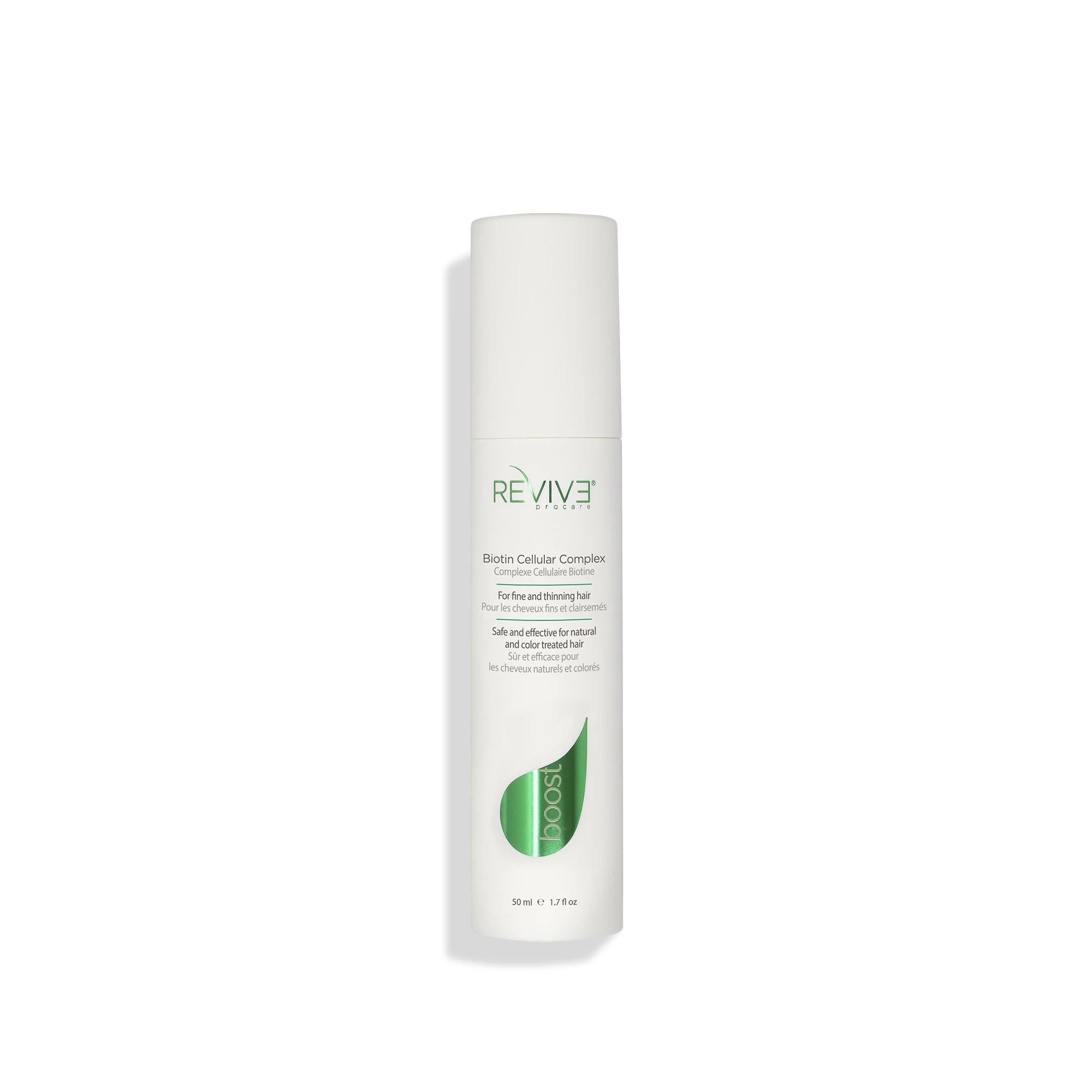 $37.00 $43.00
FREE SHIPPING CANADA WIDE ON QUALIFYING ORDERS
Used twice daily, boost provides low-density density areas with a Tri-peptide dermal respiratory complex designed to increase cellular turnover and return scalp skin to a more youthful
state. Our state-of-the-art nutrient delivery system targets hair follicles to stimulate and repair, using microcirculation to bring nutrients to the hair roots. Protects against sun damage, used in areas such as hairlines and
crown or any area where you can easily see the scalp.
Usage Directions: Apply a small amount to thinning areas of the scalp twice a day. In mornings use after Shampoo and Conditioner and before application of TREAT. Massage gently onto the scalp skin. Do not rinse. Before bed simply follow with TREAT Micro-Activ3 Treatment.

Active Botanical extracts: Humulus Japonicus Flower/Leaf/Stem Extract, Serenoa Serrulata Fruit Extract, Angelica Sinensis Extract, Trifolium Pratense, Serenoa Serrulata Fruit Extract.

Features
For Visibly Thinning Hair
Formulated with REVIV3 Proprietary Complex an anti-aging tri-peptide and advanced dermal respiratory complexes.
Benefits
Anti-aging effects
Nourishes scalp skin and hair follicles
Stimulates collagen and elastin production
Promotes cellular turnover
Shields from free radical damage
Increases Microcirculation