SKEYNDOR GLOBAL LIFT Contour Face & Neck Cream Dry Skin 50ml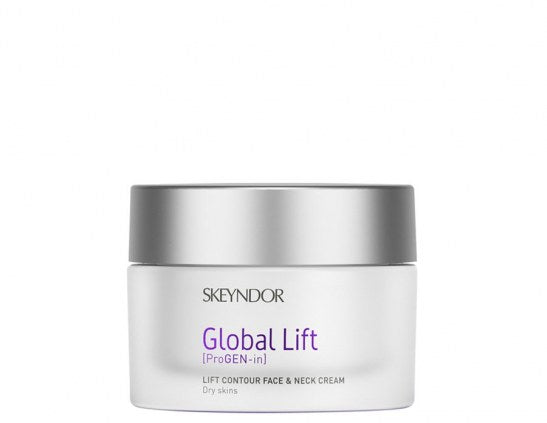 $120.51 $133.90
FREE SHIPPING CANADA WIDE ON QUALIFYING ORDERS
DRY SKIN
DESCRIPTION
Global Lift redefining face and neck cream for dry skin. Firming moisturizing cream that redefines the facial volume typical of youthful skin.
SKIN TYPE
Suitable for dry skin. Rich, melting texture.
ACTIVE INGREDIENTS
Incorporates Skeyndor's [ProGEN-in] technology, Alaria algae extract and Lupine extract.
HOW TO USE
After cleansing in the usual way, apply a small quantity of the product to the face and neck, allowing it to gently penetrate. Do not apply to the eye contour area.