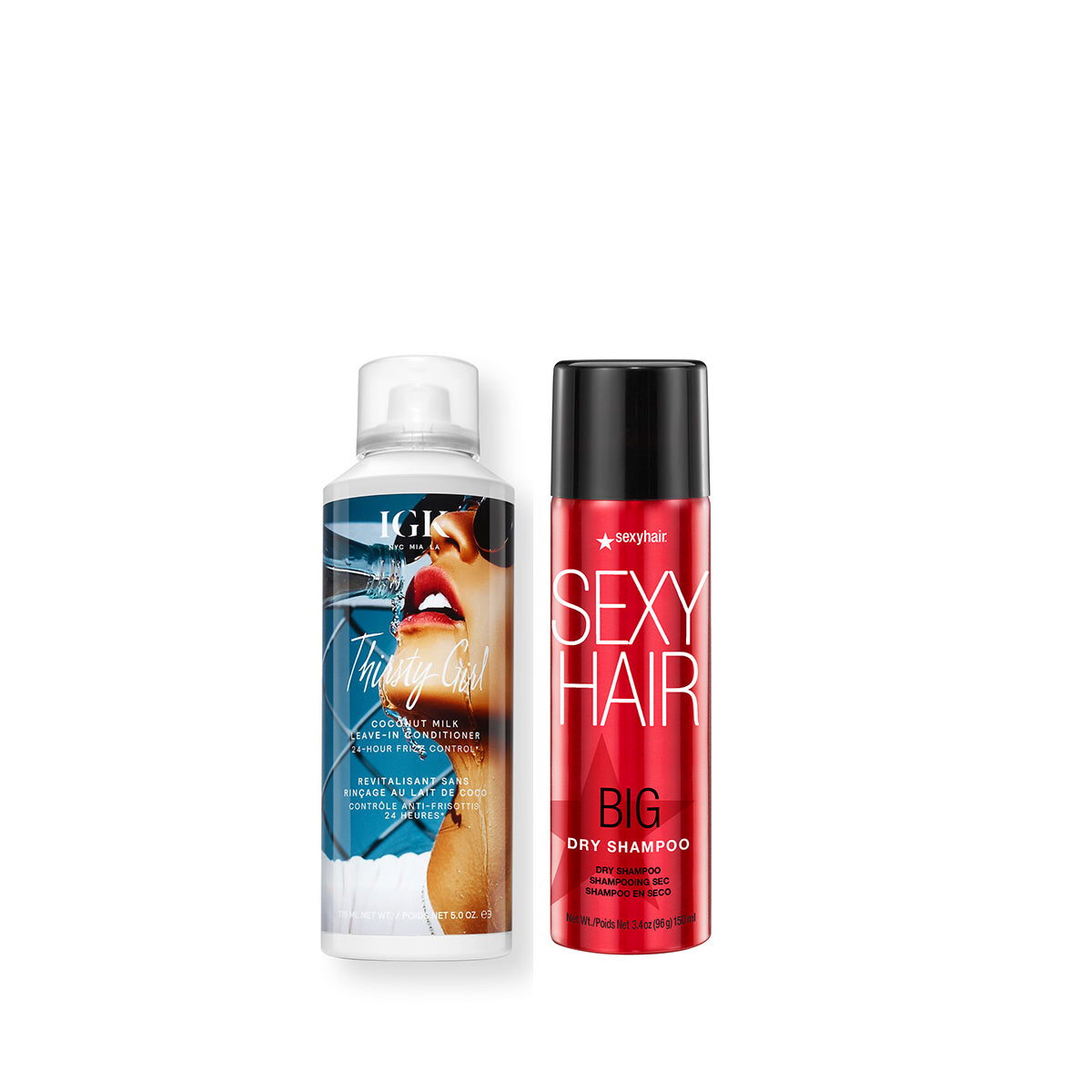 $58.00 $64.50
FREE SHIPPING CANADA WIDE ON QUALIFYING ORDERS
(1) IGK Thirsty Girl Coconut Milk Leave-In 
Borrowing from skincare technology, IGK Thirsty Girl features a patented Hyaluronic Acid Technology that forms a rich moisture barrier for deep hydration and protection against hair-damaging pollutants. Pure Coconut Milk smoothes, nourishes, and strengthens hair with every use to prevent breakage and split ends. Hair is smoother, shinier, and frizz-free for up to 24-hours. *In clinical testing, hair had 24-hour frizz control after one use.
(2) SexyHair Dry Shampoo 
Sexy Hair's Big Sexy Hair Dry Shampoo is a talc-free, mineral and clay-based dry shampoo that absorbs impurities, excess oil, and product build-up. It creates instant volume and texture and contains UV filters to protect hair against damaging sun rays. This dry shampoo helps prolong hair color by lengthening time between washes and is safe for color-treated hair.