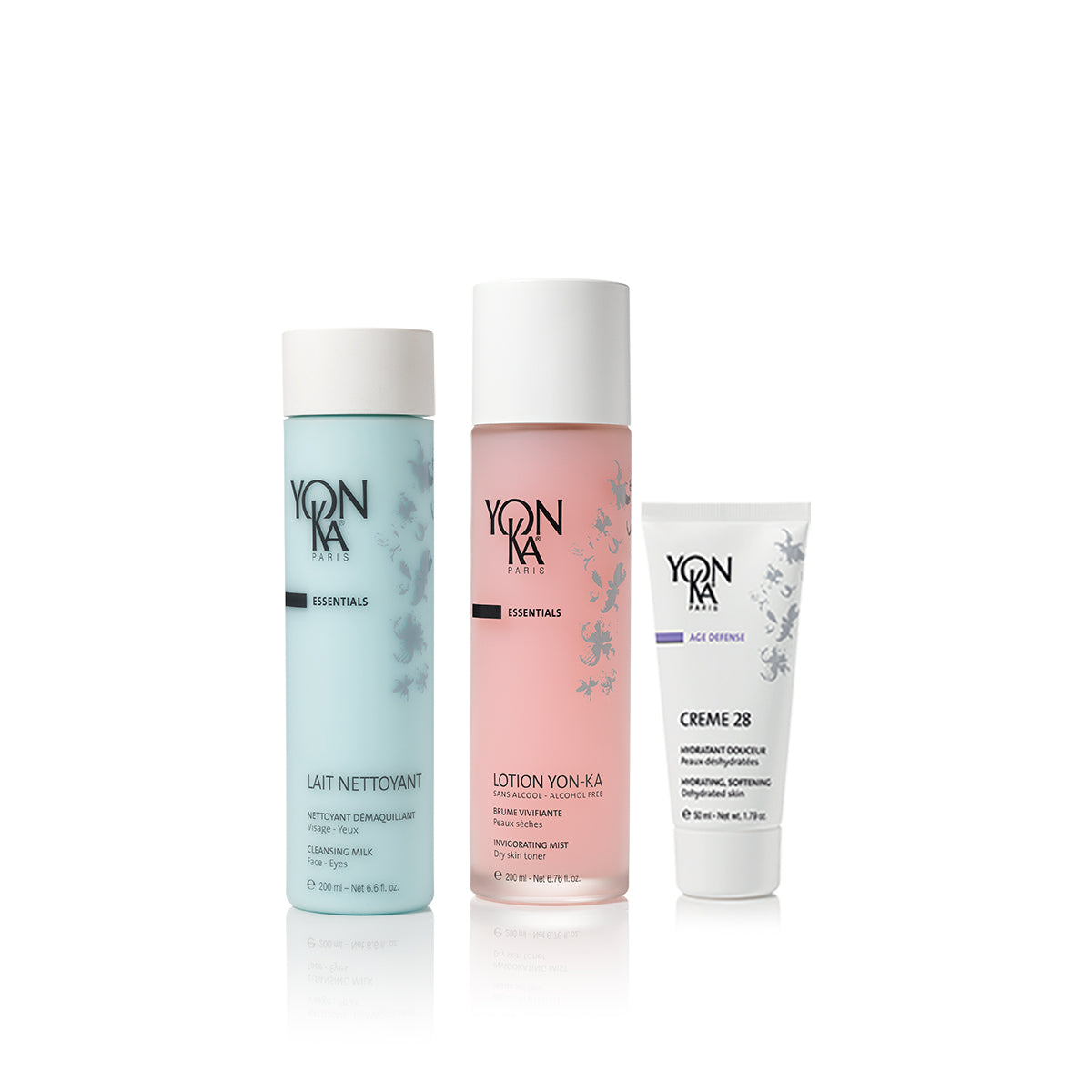 $123.00 $145.00
FREE SHIPPING CANADA WIDE ON QUALIFYING ORDERS
(1) Yon-Ka Cleansing Milk 
This Sumptuous milky cleanser is a 2 in 1 cleanser plus eye makeup remover.
Gently eliminates make-up and provides a satin-finish and a luxurious sensation of comfort that soothes and softens the skin
(2) Yon-Ka Lotion DS 
Optimize your skin care regime with this versatile healing water that drenches your skin with the solar charged energy of five aromatic essential oils for purifying, toning, and invigorating effects. This alcohol and paraben free treatment will soothe and tone the complexion as it optimizes the effects of your customized treatment regimen. A must-have daily pick-me-up for those with dry or sensitive skin.
(3) Yon-Ka Creme 28 
This vitamin-rich hydrating cream is a precious ally for all skins suffering from dehydration.
helps reduce the appearance of lines and wrinkles resulting from moisture loss,
provides comfort, softness and suppleness to the skin.